About Hemkunt Electronics
We introduce ourselves as Hemkunt Electronics which is well known in the field of industrial Electrical Since 1993 promoted by Mr. A,P. Singh a qualified engineer . Hemkunt Electronics is a rapidly growing organization established with a vision to offer the best quality electrical/electronic & software based automation products under the brand name of AUTOSAPIANTM & ALERTTM to customers across the globe. Our durable and dependable products are available at the most competitive prices. A large scale manufacturing capability has helped us establish our competitiveness in the global market. Our highly professional and skilled team of enthusiastic, dedicated Engineers serves as the backbone for our Organization.
Hemkunt Electronics is the leading INDIAN manufacturer and exporter of sensors, controllers, motor drives, panel, transformers & coils and relays under the brand name of AUTOSAPIAN AND ALERT in Delhi . We produce over 1,000 items which are marketed in over 58 cities in India and exported over many countries around the globe, satisfying customer needs in various fields of industrial automation.
Our goal is to achieve complete customer satisfaction with a wide range of products and reliable services. We maintain continuous R&D efforts and strict quality management policies to ensure success. Also, we are deeply concerned about our environment and adhere to global compliance regulations. We will continue our efforts in order to provide advanced and productive automation solutions to our customers and become a trusted partner in the global automation market.
1993
With a modest beginning, "HEMKUNT ELECTRONICS Company" was founded on the principles of providing user-friendly & "frugal" innovation based control panels and transformers in India.
1996-1997
Company widened its product offerings like phase preventer relay, voltage and current monitoring relay, relay cards which which were used in control panels.
1997-2003
With more than 50 products (motor drives, temp. controller, timer , counter, level controller & indicators ), the company R&D efforts made it possible to increase its products range to meet the demands of industrial market.
2003
Level sensors and switches based technology was introduced by Hemkunt Electronics to the industry countrywide.
2005
A varied range of reed sensors and level sensors models based on magnetic sensing technology was launched suited for each Indian manufactured machine type with different price points.
2008
ISO 9001:2008 certification Transitioned these products to micro-PC based design from solid-state based technology. PID based technology was introduced in Temperature controlling behavior based and PLC and HMI Controllers with practical industrial tests carried out for various indigenously manufactured machine types suitable as per Indian industrial atmosphere.
2010
With product portfolio reaching around 1000 models, sensitive industrial applications were also covered with high-featured products that include photoelectric sensors, inductive proximity sensors, capacitive sensors, flow sensors , mobrey sensors, Sequence timers.
2011
CE and ROHS certification for products range and ISO 9001 Certification upgraded.
Our mission is to enhance the productivity of our customers and contribute to the development of global industries and human welfare. To accomplish our mission we have set our goals on becoming a widely-recognized automation solution provider worldwide.
Hemkunt Electronics ,the leading expert of industrial automation products in India, provides advanced and productive automation solutions to customers across the globe. Our mission is to enhance the productivity of our customers and contribute to the development of global industries and human welfare.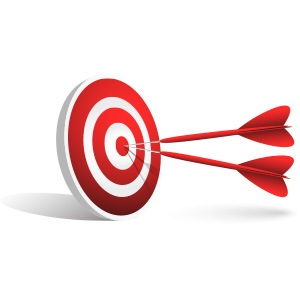 What is 
AUTOSAPIAN SOLUTION